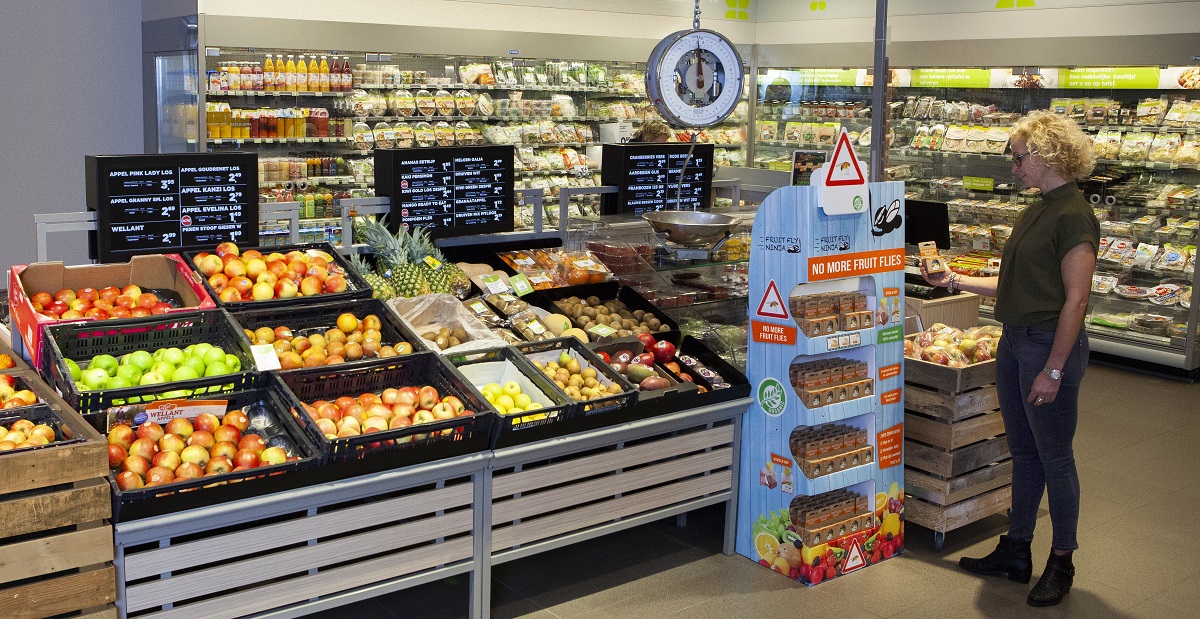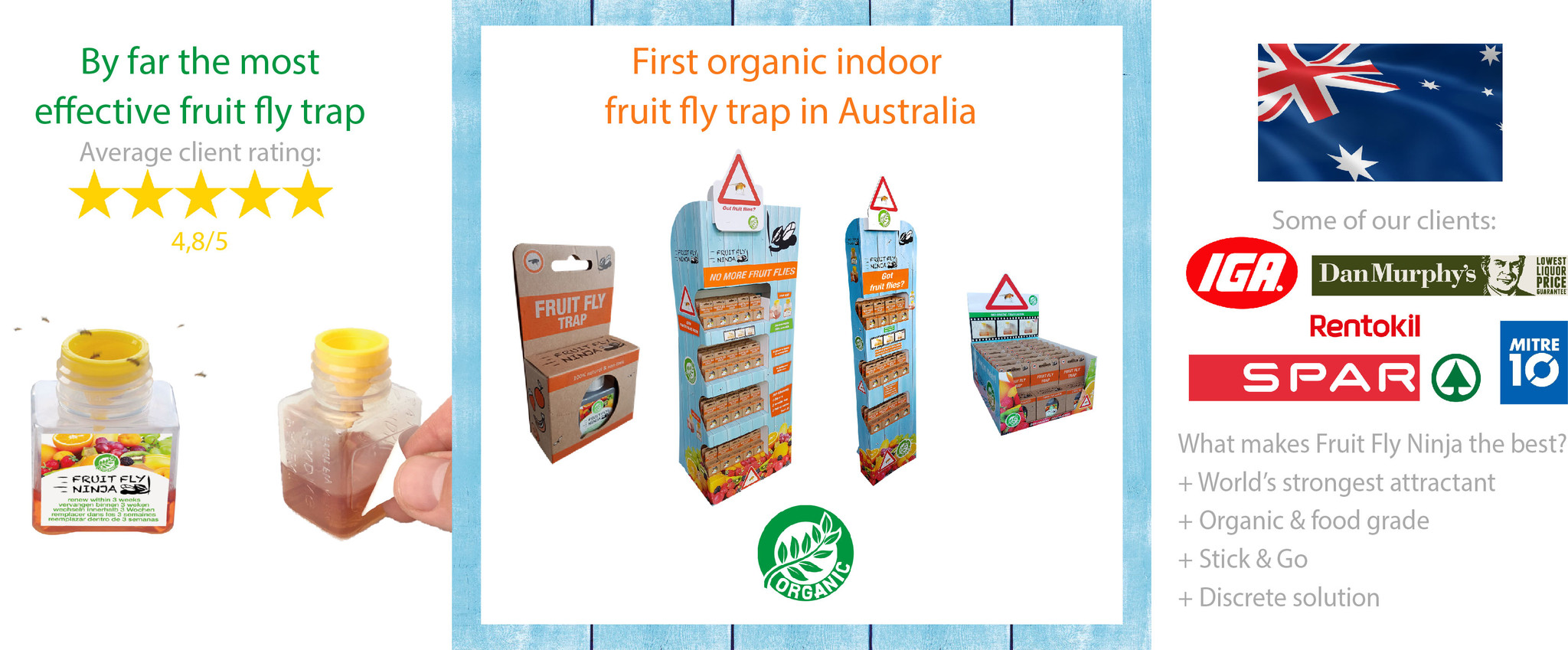 Fruit Fly Ninja offers a high margin & high turnover impulse product for retailers in Australia and Europe.

The most successful retail segments are: supermarkets, greengrocers, hardware stores, garden centres and drugstores. 

Fruit Fly Ninja is a small and discrete fruit fly trap of ± 3 x 5 cm. It is the most effective indoor solution against fruit flies, which go by the scientific name 'drosophila melanogaster'. The Fruit Fly Ninja contains an organic fluid and even the packaging is biodegradable.
It is very easy to use - you don't have to refill the trap with dirty fluids or any other substances. No difficult-to-open or hard plastic packaging, you don't even have to put it together. Just twist off the cap, remove the liner from the tape and stick it close to the problem area. That's it!

Two types of displays are used to sell the product in store: a counter display and a floor display: contact us for more information


Fruit Fly Ninja has been interviewed by a large Dutch radio station (Aug. '17) on why it has been so successful and why they're growing in Australia. (English subtitles)






Alex Cooper, Licensee at THE OAKS HOTEL, Neutral Bay, Sydney metro
"We are happy with the product. Before we used Fruit Fly Ninja we used a spray but that didn't work well, we still had fruit flies flying around. [...] Then we got recommended to Fruit Fly Ninja by another venue, and yes it solved our problems. And it's so simple to use, just stick on walls. I haven't seen anything like this. I'd happily recommend this product to others, because it works and it's simple to use."
Damon Workman
"Seems to work really well. Put them up in a couple of tough spots and we saw an almost immediate reduction in the number of fruit flies."
Janet Weber
"This is the most amazing product for killing fruit flies. We were so impressed that we had to order more as we shared the first order with family and friends who were also impressed. We're all raving about."