We already know that the Ninjas are effective, given all the photographs we keep receiving from customers of traps filled with fruit flies! These inspired us to make a time lapse video... It's a real killer!

We compressed 10 hours of Ninja action into this short video.

Note that during the time lapse there was no garbage around to distract the fruit flies; only the fruit you would expect in a normal situation.

This was the time lapse set-up: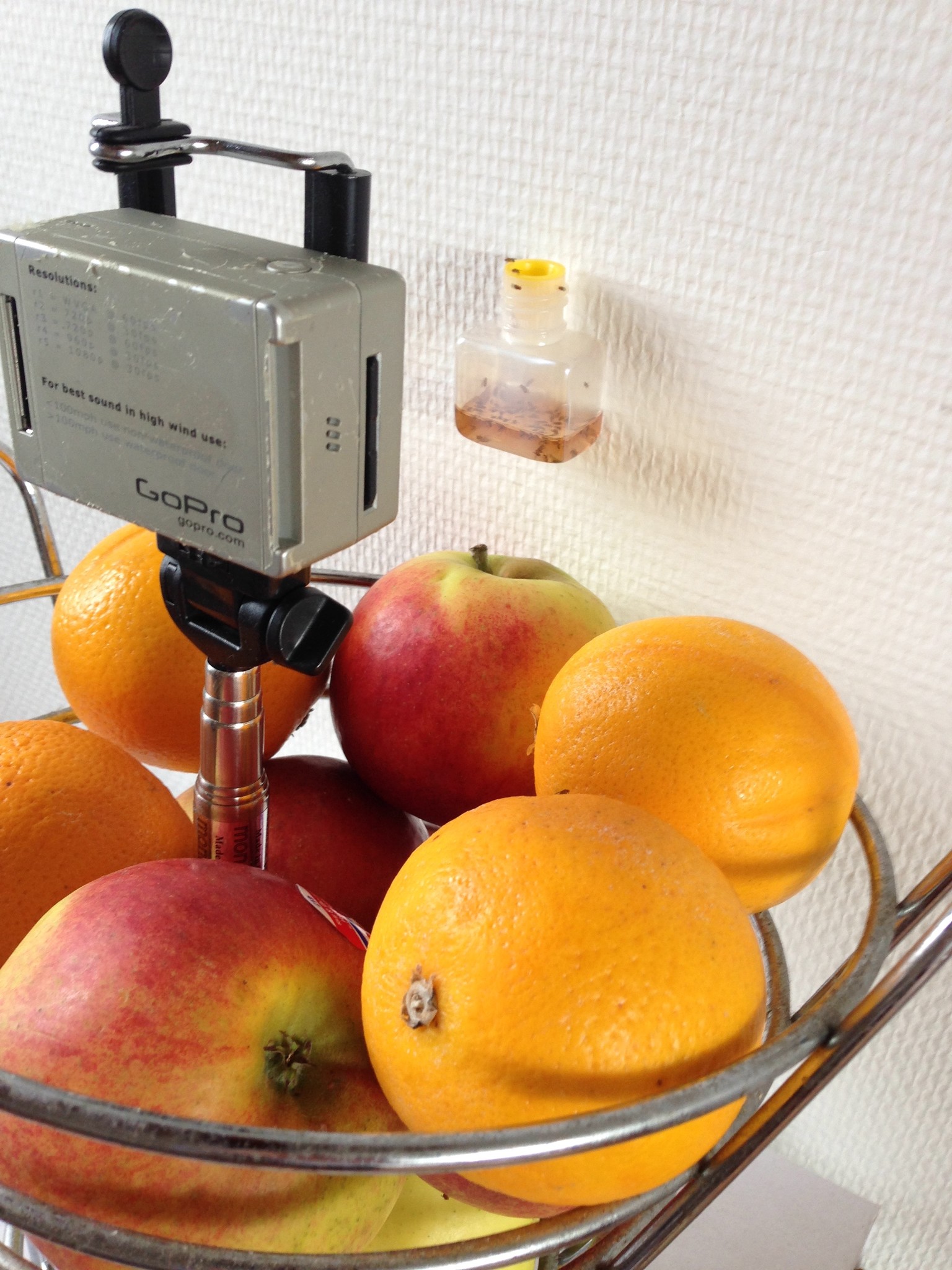 In other words, when you observe proper hygiene and use Ninjas, you can get rid of your fruit flies pretty fast!