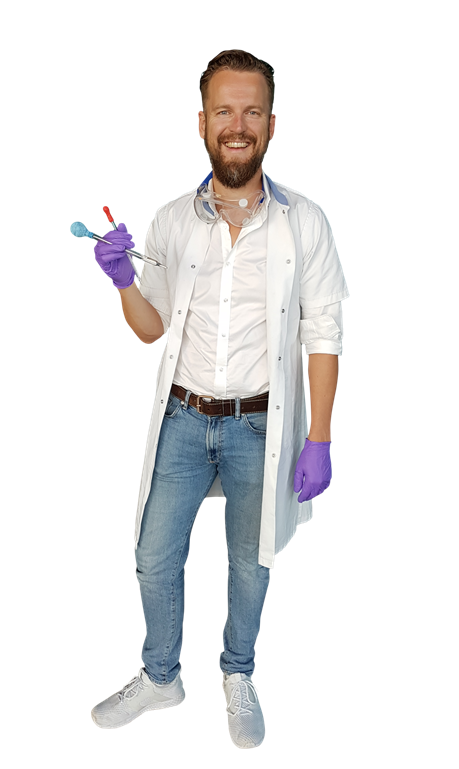 Amsterdam Office
Ferdinand van der Neut
CEO, Founder
Beethovenstraat 74-4
1077 JM  Amsterdam


Hi, thank you for taking the time to read about us. If there's anything I can say about myself it would be that I like to create and simplify, boil things down to their essence. As a part-time teacher I loved it when I could cut through the clutter and make clear what the main insight is.
During my period as an Application Engineer I took great joy in creating to simplify. What I'm most proud of is initiating a project to engineer a steel touch interface technology, making it suitable for kitchen appliances. Having travelled to South Korea, LG Electronics came on-board as one of our customers to buy-in this tech. I think it's magic to see it back in LG's products.
The combination of people, technology and business gives me tons of energy and I feel like I could not have a better job right now: facilitating this great R&D driven company on a mission to green pest control worldwide by offering environmental- and user-friendly alternatives.
On a personal level I like to take on healthy habits for nutrition, daily workouts, meditation and more. I love reading books and articles, mainly non-fiction, about philosophy, happiness, entrepreneurship and spirituality (currently reading The Kybalion, about ancient Egyptian beliefs and wisdom). I also love riding my motorbike, chess, hiking through nature and spending time with family and friends (I have four brothers, four sisters-in-law and five nieces and nephews so that's quite some time to spend ;).
And last but not least I love to learn about ancient history. The amount of wisdom and engineering knowledge that has been lost, now being rediscovered bit by bit, is mind-blowing to me.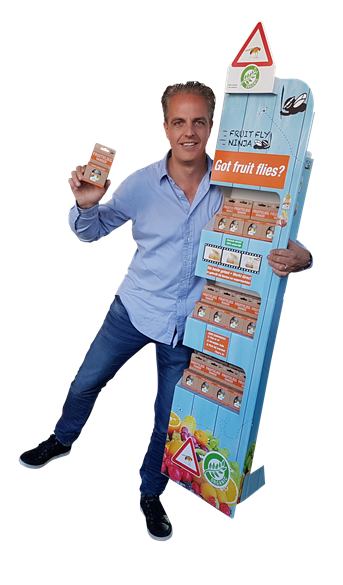 Rotterdam Office (HQ)
Olav van der Willik
CCO, Co Owner
BlueCity (former Tropicana)
Maasboulevard 100, unit 2
3063 NS  Rotterdam
Mob. +31 6 55 88 24 11

Growing up near the harbor, it was apparent to me from a young age that there was more to the world than just the Netherlands and that is why I like to explore the continents. The many years I have spent in Argentina bear testimony to this and have taught me a lot about the world and myself as well. These Rotterdam roots together with my Latin American experience, shaped not only my personal vision of the world, but it also laid the basis for the social responsibility which I apply in my entrepreneurship. Combining my international sales experience and service-oriented mindset to deliver top quality is my daily game. Open, direct, honest and no-nonsense. My Argentinean wife and I have a beautiful boy and girl. I enjoy my social life, BBQs, traveling, reading to learn, skiing and accompanying my son to hockey.
My business career started around the age of 10 selling ordinary stones to family & friends and charging them to visit the 'Toy Museum' in my room. In my early twenties my first company, a retail market research & mystery shopping agency, became reality. After a detour through the advertising world, I started a translation agency in the land of the gauchos, Argentina. In 2015 Fruit Fly Ninja came along as a prospect. A year later I finally met up with Ferdinand and we joined forces to make the world our playground. Two years later I can proudly say we pulled it off. We are market leader in the Netherlands, and the game has only just begun.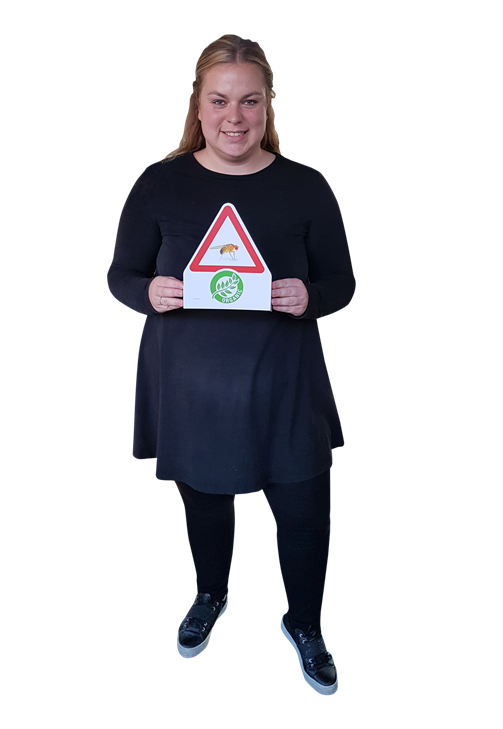 Rotterdam Office (HQ)
Sandra van Mourik
Operations Manager
BlueCity (former Tropicana)
Maasboulevard 100, unit 2
3063 NS  Rotterdam
Tel. +31 10 261 39 09
Mob. +31 6 49 25 20 69

Growing up with 2 older brothers was the start of my business career. Negotiations about the remote control and computer were daily business for me. I quickly knew what I wanted to become in my adult life: a fashion designer for a high-end brand like Gucci or Louis Vuitton. Attending the fashion academy was the first step. I graduated and started working for various fashion brands.
After a couple of years snooping around I found a new job (thanks to my father-in-law) in a new business: private label condoms. Working closely with big retailers and suppliers all over the world has become my passion. In addition to my full-time job I started to study Business Administration in 2015. I can proudly say that I will graduate with a BSc at the beginning of 2019.
Thanks again to my father-in-law (he has become my personal recruitment agency;)) I met Olav and Ferdinand in 2018. As of October 2018 I'm a proud member of Fruit Fly Ninja.
In addition to work I love to spend time with the love of my life, Brent. I like to travel the world (mostly the United States of America), spoil my nephews/nieces, visit concerts and I'm crazy about Christmas!